Specials on the slopes
Doesn't matter if you are a skier or snowboarder, young or old, with family and friends. We have something for everybody!
305 kilometres of marked ski runs, superbly prepared slopes for all ability levels, 200 km of off-piste terrain with challenging steep slopes and deep-snow ski runs, snowboard fun parks, carving areas, permanent racing circuits and numerous cosy meeting places ensure variety and enjoyment.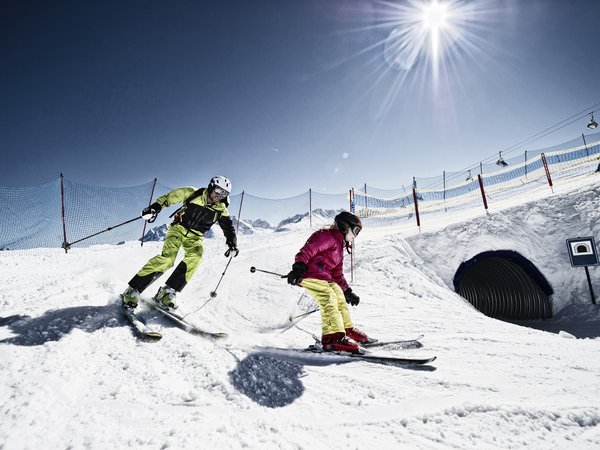 Funslope
A bridge, snail and tunnel are waiting for small and big adventurers. Small jumps and steep turns with waves require stability and full control. After this fun route and a high five with Slopy, everybody wants to start all over again.
between Osthangbahn and Zammermoosbahn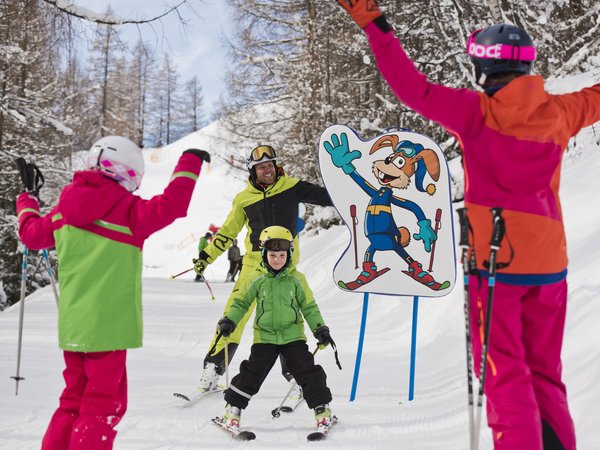 Hoppel trail
Learn and discover with Hoppl, the skiing hare. Children learn FIS skiing rules and can search for the hidden animals in Hoppl's forest. Every run is a surprise: have you seen all of the animals yet?
Eagle, foxes and a bear...and lots more!
blue slope nr. 27  from Gampen down to the valley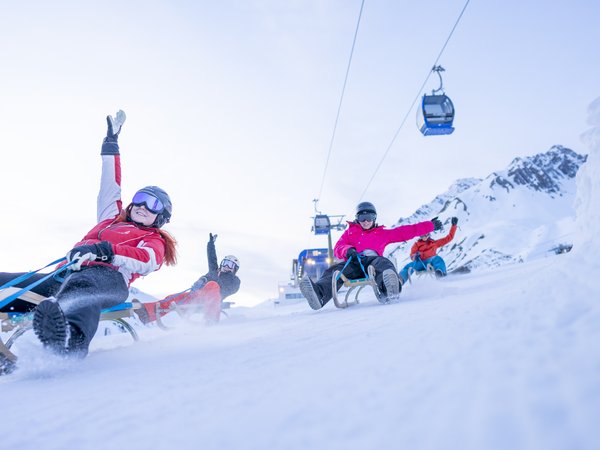 Toboggan
Fun on our 4.3 km natural toboggan run - that's pure pleasure! Welcome to our natural toboggan run. The toboggan run is open every day from midday. We shape and control the run every day to guarantee fun and safety. (Please note: the toboggan run may need to be closed)
From Gampen through the wood to Nasserein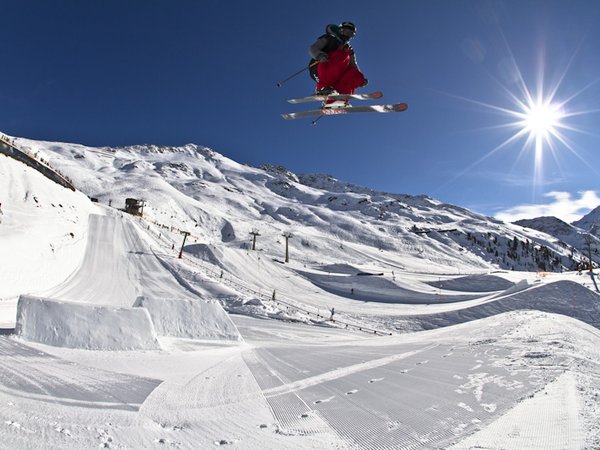 stanton park
The park area is perfectly accessible from two lifts, which means you can do loads of runs within a short time and literally shred 'till you drop!
However, the connection to the lifts isn't the only thing making the location of the stanton park perfect. For all of you who want to watch what's going on in the park in a little more laid-back manner, Rendl Restaurant with its terrace and the Rendl Beach Bar will give you the perfect opportunity to chill and observe the pros doing their tricks.
Follow us on Facebook and Instagram
Behind the Rendlbahn top station